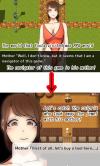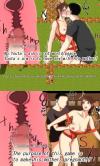 ママRPG
Circle: Sistny&Anasis
Release: Feb/21/2019
Work Format: RPG
Genre: Pregnancy/Impregnation, Breast Milk, Rape, Incest, Mother, Cosplay
File Size: 74.11MB
Sequel: MamaRPG ~Creampie to mom who became NPC~
Thanks for checking out this work.
This is a game about impregnating a lactating mother.
That just about sums it up!
Control her son (Youta) and get down and dirty for some babymaking.
Take clothes from the bar lady and girl in the park and dress yo mama up!
10 base CG
If you like it, buy it to support the creator!
All downloads on this site are torrent magnets. You need any BitTorrent program to make it work.
Don't forget to read the FAQ page if you got any errors.
Support us and get PREMIUM to bypass all annoying image hosts and gain access to Direct Image Viewer.
You can also download all images in 1 click!