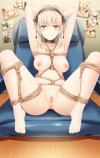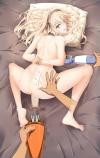 即抜き鑑賞用アプリ即!3D-13 for Windows
Circle: survive
Release: Aug/08/2019
Work Format: Simulation
Genre: Successive Orgasms, Collar/Chain/Hamper, Sexual Training, Long Hair, Blonde Hair, Hairless
File Size: 52.3MB
Description – Google Translated
※Please be careful
・ It does not work on Windows XP.
・ Be sure to check the operation with the trial version before purchasing.
It is an app that allows you to blame a girl with various items and enjoy watching facial expressions, reactions, gasping voices, and squirting. Please enjoy missionary position and doggy style
☆ Changes from previous work
¡Ferra scene was abolished
¡The function of spreading the labia can be performed on both the left and right sides.
¡Move the feet in normal position separately
Fixed the ankle movement in normal position to be more natural
Click each icon to perform that operation.
● Common position and back position
・ Denma (chest / clitoris)
・ Opening device (ON / OFF)
・ Vaginal torture (dildo, drill vibrator, small electric massager (entrance / back), with fingers (1 finger, 2 fingers))
・ Anal blame (Anal Pearl, with fingers (1 finger, 2 fingers), dildo, drill vibe)
-Clothespins on nipples (left and right)
・ Collar (ON / OFF)
Zoom function (OFF: from head to floor, ON: from head to buttocks)
-Blind item hidden switching
・ Hide the operation of the blame operation to hide (the blame item remains displayed)
・ Change in facial expression according to the number of climaxes (1st time, flushing, 2nd time, tears, 3rd time, Ahegao face)
・ Ahe face mode (eyes only, eyes + mouth, OFF)
・ Raise arms and lower arms
-Hide all screen icons
・ Screen just size adjustment (size can be freely changed by dragging the edge of the screen)
● Missionary only
・ Large labia (hand, clothespin left, right, both)
・ Underwear mode (ON / OFF)
・ Face orientation fixing function (Random / Front / Up / Down / Left / Right)
● Doggy style only
・ Ass tapping (left and right)
It is possible to blame multiple items at the same time.
There may be squirting and fainting after continuous climax.
Squirting blows in the form of a fountain when items such as electric massager and vibrator are released (OFF) after starting to blow.
A single finger is also a fountain.
If you are spreading your labia with clothespins, you may urinate naturally
There may be a squirting during insertion before the peak