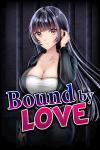 Alias:
Until "My Girlfriend" is Pregnant – Abduction, Confinement, Impregnation –

Developer:
RetroLab
Publisher:
Kagura Games
Released:
8 Jan, 2022
Game Format:
RPG
Genre:
male protagonist, vaginal sex, anal sex, oral sex, sex toys, creampie, BDSM, big ass, big tits, pregnancy
File Size:
301 MB
Yokoshima is an unsuccessful magazine editor who is in love with the raven-haired beauty of the same company, Hazuki Ichinose.
He's been trying to work up the courage to ask her on a date, but hasn't been able to go through with it.
However, it turns out that Hazuki is going to transfer overseas!
If he's ever going to have a chance, he needs to follow through before that happens!
Features:
A Romance RPG
Visual Novel Elements
Modern Setting
Gather Information on Hazuki's Likes and Dislikes
Link 1
Link 2
Support us to get Direct Download and Premium Image Viewer on all posts!
If you like it, buy it to support the creator!
All downloads on this site are torrents and magnets. You need any BitTorrent client to download.
Don't forget to read the FAQ page if you got any errors.