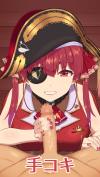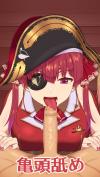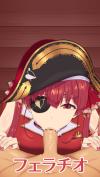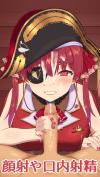 Circle:
NGL FACTORY
Release:
Sep/30/2021
Product format:
Simulation
Genre:
VTuber, Hand Job, Blowjob/Fellatio
File size:
101 MB
Same Series:
KAGUYA PLAYER
KIZUNA PLAYER
How to remove mosaic
For PC:
1. Run the game once
2. Close the game
3. Go to C:\Users\%Username%\AppData\LocalLow\NGL FACTORY\HOUSHOU PLAYER
and modify the data.ini file where it says Shader = 1 and change to 0 then save

For Android:
Browse to android/data/com.NGLFACTORY.HOUSHOUPLAYER/files/data.ini and do the same
Overview:
This is a minigame made using Unity and Live2D.
Enjoy a handjob, penis-head licking, and fellatio in real time, controlled entirely by mouse.
Extra features include location switching, auto-mode, stripping, and more.
Features can also be toggled via keyboard.
[System Requirements]
This application uses qHD (quarter High Definition) resolution.
We recommend using a resolution of 540×960 or higher.
This application will not run on 32bit systems.
Changelog:
Aug/18/2022 – v1.2.0
New mode "Glory hole" added
Nov/10/2021 – v1.1.1
Bug fix
Nov/07/2021 – v1.1.0
New mode "Doggy style" added
Add new menu
Bug fix
Link 1
Link 2
Support us to get Direct Download and Premium Image Viewer on all posts!
If you like it, buy it to support the creator!
All downloads on this site are torrents and magnets. You need any BitTorrent client to download.
Don't forget to read the FAQ page if you got any errors.