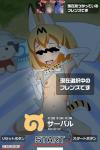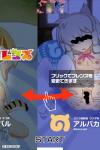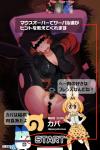 ぶぴゅってフレンズ
Circle: System 4-5-1
Release: Jul/28/2017
Work Format: Others
File Format: HTML + Flash
Genre: Healing, Totally Happy, Touching, Cross-section View, Animalize, Internal Cumshot
* Brand new August 2017!! For Kemo Friends Fans… and also everyone else lol.
* System 4-5-1's latest creation.
This time, it's an erotic Flash game about having your way with
your favorite furry friends in heat. A creampie baby making f*ckfest!
Use the mouse to find their furry weak spots, then smack some pleasure into
their nubile bodies and a creamy concotion of juicy jizzzz deep into their p*ssies!
If you are successful (sometimes even if you aren't) a new friend may just appear.
Try your best to collect and have your way with = deepen your 'love' with all 10 friends.
Fully loaded with our popular "up and down" interactive mouse animations,
You control the action: go faster, slower or pause and revel in the moment.
Of course there's voice acting!