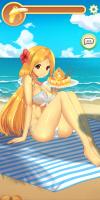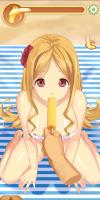 ナナ休み
Circle: SmomoGameX
Release: Jun/11/2018
Work Format: Simulation
Genre: Moe, Foreign Object, Blowjob, Vaginal Sex, Anal Sex, Titty Fuck
It's a holiday, why don't you do some XXX things? Or, would you like to… Eat banana?
Let's spend an otaku-ish holiday with a banana girl Nana!
All Live2D Animations give you superior experiences!
This game can also be played on mobile devices so
you can suppress your banana anywhere anytime!
Stay calm Banana! Thank you Banana!
Circle's Official:
https://smomogame.blogspot.tw/
4 Scenes
1 Conversation Scene
3 H Scenes
Auto mode will be unlocked as a post-game content.