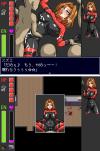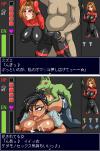 デンジャラスバイオロジー ~ゾンビVS女捜査官~
Circle: Machinery
Release: Jul/10/2018
Work Format: Action
Genre: Dot/Pixel Tentacle Ahegao/Gapeface Interspecies Sex Worm Sex
A top-down shooting game where you defeat zombies and solve the mysteries of the mansion.
Includes graphic event scenes illustrated with pixel art and erotic animations for creatures.
The difficulty is set very low.
[Synopsis]
Suzumi, a detective of the AKT (Anti Kaijin Taskforce) infiltrates a mansion as she pursues multiple disappearances.
Affected by the university student's disappearance right before, Suzumi had no choice to infiltrate alone…
Gas that induces arousal, zombies that r*pe woman, mysterious research data… Will Suzumi return safely!?
* Set in the same world as "Kousou Light Exar", "CATFISHWOMAN", and "Corenoid", but the contents are not related.
[System]
– As the difficulty is set low, exploration is the main aspect of this game.
– By changing bullets and shooting zombies, you can watch erotic scenes based on the enemy's type.
– There are no erotic scenes you can gather by losing purposely. Please wipe out the enemies to your heart's content.
[Specifics]
Playtime: approx 1 hour 30 min
Storage: approx 18 MB
Created using WOLF RPG Editor